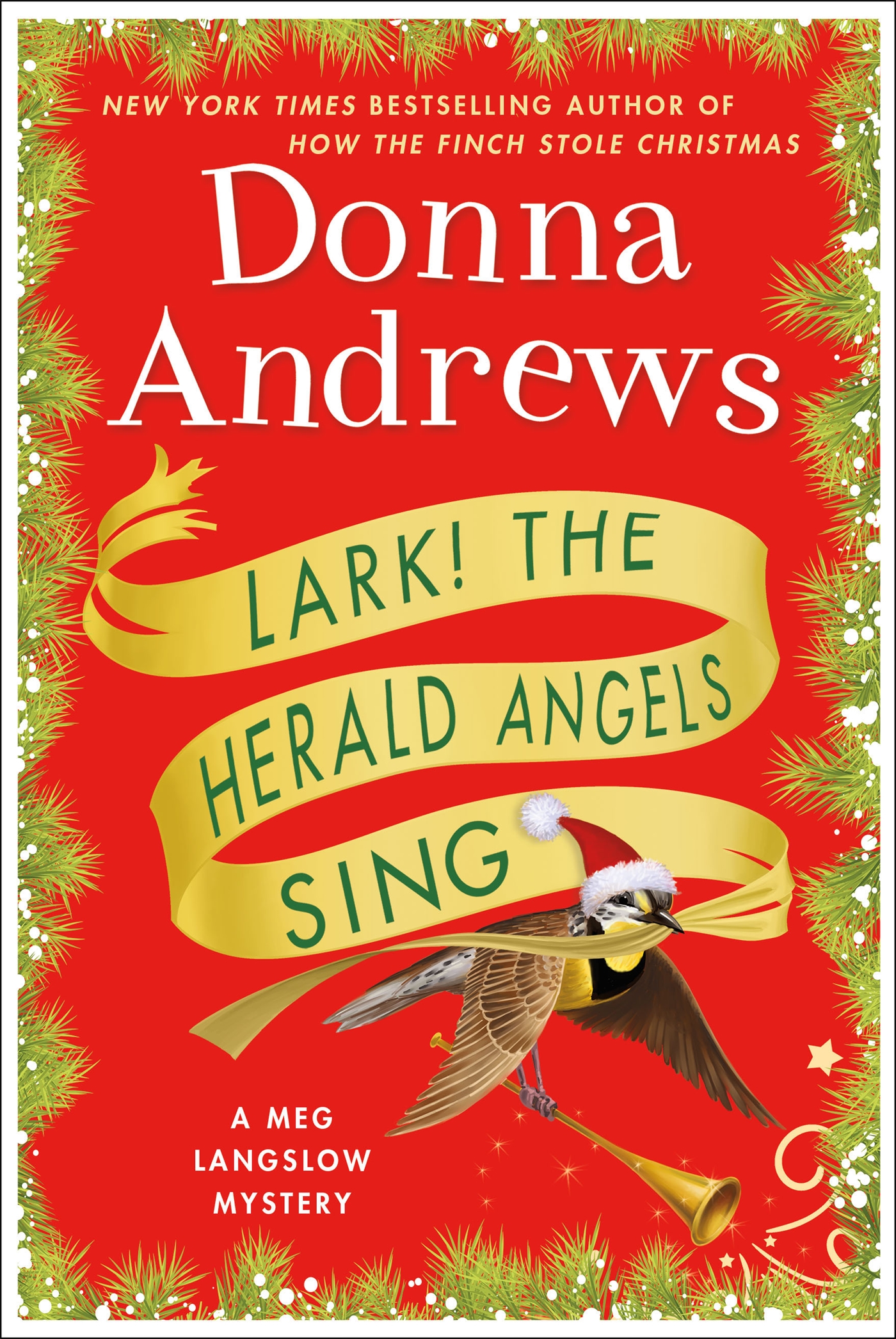 Lark! The Herald Angels Sing
Away in a manger, asleep on the hay, Meg Langslow finds a Christmas surprise.

It's Christmastime in Caerphilly and Meg, full of holiday spirit, is helping out with the town's festivities. While directing a nativity pageant and herding the children participating in it, she finds a surprise in the manger: a live baby.

A note from the mother, attached to the baby girl's clothes, says that it's time for her father to take care of her—and implicates Meg's brother, Rob, as the father. And while a DNA test can reveal whether there's any truth to the accusation, Rob's afraid the mere suspicion could derail his plan to propose to the woman he loves. Meg quickly realizes it's up to her to find the baby's real identity.

She soon discovers that the baby—named Lark according to the fateful note—may be connected to something much bigger. Something that eventually puts a growing number of Meg's friends and family in danger. And before long, Meg realizes she can't fix things single-handedly. Meanwhile, a war is brewing between Caerphilly and its arch-rival Clay County—and it's not a snowball fight. Can Meg bring everyone together in time for the holidays?
ISBN: 9781250192943

Read an excerpt.

Available in paperback, as an ebook, and in audio: where to buy

Book club questions

Do you think Lark's mother made a good decision in leaving her baby in the manger for Meg to find?
Do you think Delaney's jealousy was justified or was she overreacting?
Who was your favorite character in the book? And why? Your least favorite?
Do you think Meg's rescue mission was a good idea? Or should she have ledt the captives stew in jail for a while to teach them a lesson?
Do you think relations between Caerphilly and Clay County will improve as a result of the events of this book? Become worse? Or go on much the same?